Environmental Careers
The future is bright for those willing to work hard
By Kristin Morosky
The key to landing the right job is a combination of networking, interning, and attitude. This was the overall theme at the 8th annual Environmental Careers Seminar, which took place during the National Association of Environmental Professionals (NAEP) annual conference in St. Petersburg, Florida on April 7, 2014. NAEP Career Development Subcommittee chairperson and Environmental Career Center Director, John Esson, moderated the careers seminar.
This year's seminar included panelists from both government, (federal, state, local), and private sectors. Each panelist not only shared their knowledge about the environmental field, but also their personal experiences, wisdom, and tips related to a career search in the environmental field. Overall, a clear theme emerged amongst the individual presentations: networking, interning, and personal attitude have the most significant impact on a person's career path.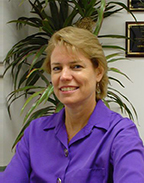 Lori Cunniff, Deputy Director of the Orange County, Florida Community, Environmental and Development Services Department, set the tone as the first speaker. Stressing the importance of personal attitude, Ms. Cunniff told those present that she looks for self-motivators in potential employees. She wants to hire someone who takes initiative in their work and is always eager to learn. Having an employee who needs to be reigned-in at times is preferable to having an employee who lacks the motivation to step-out on their own. Ms. Cunniff also discussed a different way of entering the environmental field: as a contract employee. These persons are usually hired as part-time employees or temporary full-t time employees to fill a short-term need of the department. The experience required for these positions varies, as it is based on the needs of the department at any given time. But it does present yet another opportunity for recent graduates entering the workforce who are willing to work hard.

The sentiment valuing self-motivation and hard work was shared by all of the panelists, including David Grachen, Environmental Specialist for the Federal Highway Administration. Mr. Grachen agreed with Ms. Cunniff that being a self-starter is an extremely important characteristic to have, especially as a job-seeker. He also suggested that emerging professionals hone their interviewing skills, and most importantly, work as an intern. Mr. Grachen used his own employer as an example, stating that between eighty (80) and one hundred (100) students are selected to serve as summer interns each year. Those students are exposed to multiple facets of working for a federal agency heavily involved in environmental issues.

Beyond interning, the task of networking was highlighted in each panelist's presentation. Attendees were reminded multiple times that getting the job you want is not always about what you know, but who you know. Take, for example, Michael Hendrix's story about hiring a project manager for his private consulting firm, Atkins Global. After getting to know this person through different events over a period of time, Mr. Hendrix felt confident that she was the right candidate for the job, and he hired her! This goes to show that stepping outside of your comfort zone and making yourself available to meet new people, wherever you are, can pay-off big time.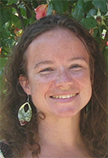 Speaking of stepping outside of comfort zones, attendees were presented with an entirely different avenue of environmental careers: thePeace Corps. Colleen Naughton, a PhD candidate at the University of South Florida, shared her story of serving as a Peace Corps volunteer in Africa. During her twenty-seven (27) month assignment, Ms. Naughton focused on completed projects related to environmental issues, including constructing a well within her village and educating local farmers about sustainable practices. According to Ms. Naughton, serving in the Peace Corps requires a commitment to service, an ability to lead others, effective communication skills, and adaptability. Your journey as a Peace Corps volunteer can be challenging at times, especially when overcoming language and cultural barriers, but the rewards are great. Beyond gaining an invaluable eye-opening experience, Peace Corps volunteers generally receive priority for jobs with the federal government. Many more find jobs in the private sector.

But what if you absolutely dread networking? Or maybe you're re-entering the workforce after taking some time away. There is no need to worry, because landing a job in the environmental field is possible the "old-fashioned way." That is how Stephen Tonjes, Senior Environmental Scientist for the Florida Department of Transportation, landed his current position. Mr. Tonjes, who worked in the environmental field for many years, dropped-out of that career path for personal reasons. He doesn't regret that decision, and when the time came, he was able to find a new job in the same field. Mr. Tonjes did t this simply by applying through the state of Florida's employment website, PeopleFirst; and he encouraged attendee's to visit that website regularly to see what kinds of positions are open, not only with the Department of Transportation but many other state agencies that need environmental professionals on staff.
While each individual panelist stressed the importance of networking and interning, they also offered personal tips and pieces of wisdom. Seminar attendees were told to do their homework on potential employers; research the agencies and companies they are interested in by browsing their website, reviewing annual reports or recent publications, and speaking with current employees. When being interviewed, remember that you should also be interviewing your potential employer; you want to make sure that you will be a good fit, or at least not the completely wrong fit, for the job. It is also extremely important to know what your priorities are when job-hunting; are you looking for high-pay, work-life balance, or to work in an innovative and high-paced field? Knowing your objectives will enable you to find the best opportunities possible, and it will result in better interview experiences and greater satisfaction throughout your career.
undefined

This year's seminar brought together a top-notch panel of experienced environmental professionals. The attendees were treated to expert advice on how to prepare, search, and interview for a job in the environmental field. By sharing their success stories, it can make the process of job-hunting less daunting. Although the job market is still recovering alongside our nation's economy, the good news, which all panelists agreed, is that jobs in the environmental field are not going anywhere; in fact, that particular market is expected to grow in the future as sustainability becomes a priority at the public and private levels. The bottom line is this: when it comes to beginning or continuing a career in the environmental field, you need to evaluate your strengths and weaknesses, grow your personal network of contacts and mentors, and be ready to take-charge as an employee. Keep that advice in mind, and you are well on your way to becoming a successful environmental professional.


Author: Kristin Morosky earned her Juris Doctor at Stetson University College of Law with a Certificate in Environmental Law. Ms. Morosky served as the Secretary, Environmental Law Society 2013-2014. She also serves the very important role of representing children as Guardian ad Litem, 6th Judicial Circuit.